"
April 2020
Thanks for everything you do with PA, it's such a great concept & has been a lifesaver for me, I'm so glad I found it. I have high hopes that it will help me again as I have found myself with no income, maxed out credit card & mounting bills, like so many other people, due to Covid 19. So roll on level 2 and lets hope, like you said, that this industry will continue to thrive.
"
"
March 2017
Howdie Hi - just sending some messages to the lovely gentleman I have met to say Goodbye. Have enjoyed my time on your site and have met such brilliant gentleman - but now have my trip off to China to remove from my bucket list - time to say goodbye. Thank you so much for an incredible time. Best wishes to you and your site.
"
"
Feb 2018
Thanks so much for your understanding, guidance, and governance of the PA site. It is a valuable service you are providing. To have a high level of privacy is so key. I have chosen to be on here, and the reasons are my own. However, if people in my community, friends or family knew it would make things unbearable for us all. As modern and forward thinking the legislation is there is still a lot of backward thinking people out there. So thanks so much.
"
"
April 2017
This is a lovely site, so I'm not surprised you've received favorable comments. It's such a great safe place to meet new people.
"
"
April 2017
I feel free and happy and in charge of my life for once - amazing. Thanks.
"
"
Feb 2017
Put me back on PLEASE!! I thought taking a break from PA might be a good idea but Id forgotten what a boring and lonely life I had before...well sort of. Those quirky situations and checking the mail each day, oh how I've missed that. There's something special about the way men are so natural on PA but they aren't in real life. Looking forward to the UK starting up so count me in.
"
"
Feb 2017
I'll try and keep it short but I wanted to tell you to post this after reading comments from others. I separated 7 years ago. I love spending time with men but have found dating 'post divorce' has knocked my confidence. PA appeals because I get to spend quality time with an interesting and respectful man, fully knowing where I stand. I have a very full and enjoyable life - but really miss the companionship of men, and intimacy, This is a good option for me and doesn't involve silly games and I think long term will be good for my confidence :-) The best of both worlds! that's it in a nutshell.
"
"
Jan 2017
PA has been a wonderful experience in my life and enhanced it in so many ways, but now time to say goodbye! Time to put on my Bridget Jones underwear and slippers and make 2017 "a me year" and make sense of life and love! It was great to meet you all through either messaging or in person.
"
"
Nov 2016
I haven't had so many pink and red notes in my purse for years and no more anxiety hoping card doesn't decline !!!!
"
"
Feb 2016
Hey I know I'm a newbie and so much to learn. I have seen how life changing our contact can be for the men. I want to to make sure this site lives forever. Thanks. Xx
"
"
Jan 2016
Well it's only been a week and what a week it's been! I never had any idea what a fabulous time could be had! I can see that there are many very intelligent men in this site. Keep it up I'm grateful.
"
"
Dec 2015
I am soooo loving my PA journey so far! I am connecting with so many amazing gentleman from all over the country and beyond! I feel honoured that I have this opportunity to do so. So, thank you.....xxxx
"
"
Dec 2015
So many on-to-it men on the site it's fun.. My kids don't realise how lucky they are that Mum could fund the trips, the tuition and other treats (smile) and after school jobs were possible for both from a lovely PA Guy. I'm leaving for a year to finish a uni course but will back you can bet on it. Thanks a mil for making it possible.
"
"
Nov 2015
Thanks for the opportunity. Part of me thought, 'why not?' while the other part of me felt stressed out about even contemplating it." But now I've crossed the point of no return and joined I wonder why I stressed. I see things entirely differently now. Thnx
"
"
Well , I just have to say I am so pleased I joined your site. In just over a week I have had two arrangements, both enjoyable we spent an enjoyable afternoon together.
As one lady said in the testimonials , I felt like I should give the money back, but I won't .So thankyou again for accepting me as I thought being over 70 may have turned them off ...but no.
Cheers S
"
"
Ha ha , in my other life where I play bowls my friends are saying how well I look and how happy they are that I am enjoying life again , this is because they know I lost my husband , mother and daughter all in a short time frame
I just smile and say thank you , if they only knew, and I think thank god for PA xx
"
"
I hope you don't think I'm a complete ditz. I'm having a ball. Am enjoying being spoilt and pampered by my friends on the site. This week has been amazing for me with the welcome and kindness of the people I've talked to and met. I haven't yet being able to contact everyone who has responded to me. It's restored my faith that there are still gentlemen that treat women well. Thanks Axxx
"
"
Hi, how are you? I have been having a great week. I think I am addicted to this PA having lots of fun and laughter. A x
"
"
The guys that are contacting me are so welcoming and complimentary...its lovely hearing so many great things about my pics...have to say its a real turn on!! So no matter what happens from here i've already had so much fun and pleasure that it's been well worth the few moments of cold feet Ive had."
"
"
"What an interesting month this has been. Joined PA because I was pissed off with the world and knew there had to be something that would make me feel fulfilled. Who knew it was going to be something that involved strangers and I was going to love it! PA Admin has been awesome, informative and very funny - this is not where I thought I would be in my life at this stage, but damn it, I love life and I am enjoying all of it."
"
"
"Thank you to the lovely men I have met and the ones I have still to meet. There is something so sexy about knowing how this is going to end - takes away the awkwardness that we all sometimes feel.I am not beautiful, but I enjoy life and truly believe that it gives me a beautiful vibe which is somewhat better. When I'm good, I'm very good. But when I'm bad I'm better."
"
"
I feel so unbelievably blessed for the wonderful people I've met, the amazing encounters I've had, the places I go and the pleasure I get from being accepted and appreciated for who I am - all with no strings attached. I've seriously had a lot of fun since joining and am still having fun! The quality of life for myself and that of my family has improved so much in so many ways. So a heartfelt Big Thank You from me because this opportunity has helped me in so many ways.
"
"
I've learnt a thing or two since joining Private Arrangements. By far the biggest eye-opener is the fact that men have feelings. Prior to my PA involvement I really just thought they were ruled by their cocks and wallets. But getting to know some of these men I have been amazed by their deep feelings, morals, dreams, and emotional needs. I wonder if this is an all to common mistake of the fairer sex?
"
"
I really expected to feel "cheap", but that hasn't happened at all. Like I said, I feel sexy, empowered and in control. I know all of the communication I'm having with these guys is very much enjoyed and appreciated by them. and I'm sorta beginning to feel valued, which is something I haven't had in the many disastrous relationships throughout my life. New Zealand is, yet again, a land of adventure and opportunity! Every day, I find I have something that makes me really smile or laugh out loud. And a lot of it is really silly and borderline adolescent. But still hilarious! I'm amazed at myself, going in this direction at this stage in my life. So, thanks for your ongoing support, chats and advice.
"
"
My bit for the bouquets - positive promotion of the site without my name attached: "Thank you Private Arrangements and its members. I am having a wicked time with the lovely men I have met through your site. They are well spoken, well presented, interesting (in the best ways) and respectful of my circumstances. Plus I think they are loving my naughty and vivid imagination and the scenarios I set up for them. To say PA is is mutually pleasurable seems an understatement.
"
"
My goodness this P.A. thing is really taking off, had a call from X this morning and he wants to stay in touch and is keen to fly me to Tasmania on my return! Living the dream and he is very nautical so that's a plus. So much to look forward to.
"
"
I constantly tell my friends "never say never" and I'm applying this here too. PA gave me the chance to be debt free in a short space of time and get ahead when I was struggling, and to also meet a few good guys out there - because the majority of them are. So I would like to leave it as saying goodbye for the meantime. I want to put my heart and soul into my new career and if my ex hadn't come back on the scene, I could have carried on being a 'lady of discretion' but I guess this is where I 'hand in my notice' to you so to speak and will delete my profile. sorry I let you go' partner.
"
"
I'm stunned -and as you know ...I love this site so much- and have been very privileged to have met some wonderfully genuine gentlemen through PA - and have had some absolutely amazing experiences that I will cherish in my memories for a very long time. I love the attention they give me - and I do know they love the little things I do for them in return....he he he! It's all I wanted from this site and more ...Trust me -I'm never bored!! lol
"
"
Funny- a girlfriend of mine told me I look 10-15 years younger...and said " whatever you are doing- keep doing it !! ". If only she knew! ha ha ha! So "thank you", PA has and is, changing my life & that of my family in so many ways. Hugs to you - you are one inspirational woman, paving the way for ones like me to grab some confidence and get ahead x x x x x
"
"
It has been keeping me busy and all the guys have been gentlemen and treated me very well. Also, it's been quite flattering and at times very funny. It does pay to have a sense of humour!! Some text regularly and are always interested in what I'm doing and some of the sex has been mind-blowing!!! It suits me as I am single. Sometimes I feel like I've had so much enjoyment I should give the money back but that would be silly because it keeps it business-like, which is how I prefer it. Have no regrets at all, it often makes me smile. x
"
"
Having this anonymity is great, Kate. It's an amazing time I'm having and no one would ever suspect, you know, it cracks me up. My neighbors are always commenting on how much I'm going out, it's hilarious! And my sister thinks I have a secret lover - how about that! (She'd be shocked if she knew how many lol !!).
"
"
P.A. and the gentleman involved with it, have been a Godsend to me. Not many of you are aware (I'm a very private person) that my only grandson suffers with renal failure (kidneys) and treatments are not only very expensive but very time consuming. My son and his wife miss a great deal of work (they have amazing bosses) so I help where I can, and YOU help me to do that in a way that is not only highly enjoyable, but richly rewarding and satisfying for me as a woman :-). Thank you all so much, Merry Christmas to all, and to all, a good night.
"
"
As a long time lingerie addict, it is a breath of fresh air to be on PA .To have the chance to dress up and wear my sexy underwear, creating the visual stimulus it was designed for, it's all I could ever wish for. Being eye candy for someone else is nice but it makes me feel fabulous too. Gratitude. Sitting here daydreaming instead of working and just thinking how grateful I am for the life that I have. And it occurred to me that you probably played a part in my being where I am today. There is a certain confidence boost that comes with meeting new people, having random conversations with them and being easily able to please them and reaping the financial rewards. I am quietly promoting the PA concept amongst my friends and acquaintances. Thanks again.
"
"
Gratitude. Sitting here daydreaming instead of working and just thinking how grateful I am for the life that I have. And it occurred to me that you probably played a part in my being where I am today. There is a certain confidence boost that comes with meeting new people, having random conversations with them......and being easily able to please them...and reaping the financial rewards. I am quietly promoting the PA concept amongst my friends and acquaintances Thanks again.
"
"
Just back from 4 days down in Central Otago. Hey I went on the lake steamer then 4wd to Te Anau a day at Milford Sound and what a great guy X was! I mean this is unreal, I can't believe it. Thanks that's all.
"
"
Sitting at home alone with my glass of red wine every night, how dull is that? I'm having a wicked time now with the lovely men I have met through your site. Before I joined PA I had preconceived ideas about it. I decided I would be in control and always make the final choice on how far I take things. So off I went full steam ahead and started to build up a friendship with some very the well spoken, well presented, interesting men. Look they treat me well and are nice company. I'm spoilt for choice!
"
"
This site's really livened up my life. I've met some fantastic men of a high calibre and feel at times I live like a movie star. They are not all George Clooneys but each one has something nice and they want to please me and seem to adore me physically. I'm no model but do have a pride in my appearance. I have a close connection with a few of them and I think I will probably pursue it further at some stage. At the moment it is a great ego boost and a lot of fun, not to even mention the financial side.
"
"
So we met for a coffee and he just paid me for my time, which was fine. I felt guilty taking the money LOL.
"
"
The strange thing is I was getting quite a bit of contact and learned what easy money it can be. I do appreciate all the assistance you gave and was actually quite delighted to learn that sometimes circumstances force us to do things we never thought we could do. Then we think "wow!" if only I knew then what I know now, Why did I wait so long or was I just lucky and met only nice men??
"
"
Since being on PA I have met some fantastic guys and have gained some valued friendships, as well. As a single parent and not really into the "Pub scene"- PA has given me an opportunity to meet genuinely interesting men, those that who know how to treat a lady and have fun and a jolly good laugh.I feel grateful for that privilege. Well done to the Team at PA- Looking forward to many more precious memories!!
"
"
I must say, that my self-confidence has soared these last few weeks. While there's not much action (but enough!), I'm finding the attention very positive and flattering. I feel in control. I feel sexy. And I'm beginning to (finally) understand how men work. And, do you know, it's making me laugh a lot, and there's nothing like laughter, huh? I like the freedom and secrecy and all of the men I've met to date are really nice. But I have no attachment to them. and you have no idea how liberating that feels, for me. So I'm really glad I chose to change my approach.
"
"
Hey, just thought I'd give you a wee heads up about how things are going for me. Pretty bloody good actually. The guys are all very well behaved and easy to get on with and I'm really enjoying myself. Bought myself some lovely bedding, and a piece of art for my birthday, plus was able to shout my son and his girlfriend to dinner on his birthday. Hope everything is well with you. July 2015
"
"
Thanks, yes it's been rewarding financially . Last week - no 2 on the job so to speak - I earned more than I do in my full time day job in just a few hours and was such a help with the bills.
Then there was the dining out and the fabulous wines we shared. As you know many of my contacts are located away from me so there have been many R18 phone calls swapping juicy messages . It's such a hoot! I'm having a ball. It's hard to believe it's work and I'm being paid to have a fabulous time ...Oh and lots of sex which I happen to be partial of too! I'm getting the pics for my sexy B&B done on Monday, I want to get up and running before summer. August 2015
"
"
Well I did this for a reason because I was chastising myself for the lack of money to run the household. "Before I joined my bank account was constantly empty. For the first time in a few years I am no longer living week to week. Let me encourage you to keep this site going--the guys I have met are so welcoming. I'm going to stick around, enjoy the journey and who knows what's ahead - I'll just crack on regardless. I kind of feel quite responsible and sensible... weird huh?! June 2015
"
"
While I have quite a bit going on in my life I'd like to put a little 'icing on my cake' so to speak. However, discretion is everything. A suit wearer in a small town I value my privacy, intimacy, family and friends. I enjoy conversation, my growing shoe collection, laughter, the wonders of nature, art and architecture. I have no desire to be the fodder for those who are less engaged in the treats life had to offer. I love that PA is a secret. Secrets are rare in a small community. And somehow it makes meeting new people just that bit more exciting.
"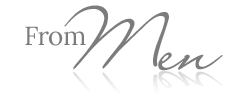 "
Feb 2019
I would like to compliment you on the professionalism and high standards that you bring to Private Arrangements. This enables people like me to utilize your site with confidence and a sense of security. Although I have not been a member for very long, I have enjoyed several meetings. Thank you once again for all your hard work.
"
"
May 2018
Good morning to you from Rockhampton in C,Qld. Have been keeping up with all NZ activities, and your computer problems. Have sent a message to your contact in Port Douglas in North Qld. I'm really excited about this concept growing over here it's brilliant. I hope some more Kwi ladies make trips our way.
"
"
May 2018
Great job well done! I really like what you are doing with your site, I'm very impressed and haven't even left Auckland yet.
"
"
April 2018
Just managed to log in, what a fabulous website and thanks for making it known to me. Looking forward to meeting some of the lovely Kiwi Ladies on the GC. Did you say June? Where do I find Tours I'm using my phone? I did receive some lovely welcomes, hey this is really exciting.
"
"
January 2018
Hi Thanks for the updates, you know all the ladies have been fantastic, they have always answered me so it's real nice to be on the site. Seriously the ladies are just so great, pity they are far away in NZ. Kind thoughts to you all and good on you, keep looking for the good ones they are out there . Thanks again from Emerald Queensland.
"
"
March 2018
A pity more people don't know about this website so please feel free to add my comment. I was fortunate to hear about Private Arrangements and meet some of the kind women on the site after being a member since 2013. It's been an important step towards contentment and a cure for the lingering depression I had for years. I bet you most people with a disability and mobility issue must face this. I'm not dependant on anyone to make arrangements on my behalf, therefore, keeping my dignity intact.
"
"
March 2018
A wonderful site.. Look forward to all the tomorrows with a secret smile in my soul.
"
"
Feb 2018
I've been a member of PA for just over a year. This was a move that took me right out of my comfort zone, and I have to say the adventure has been fantastic.
"
"
Feb 2018
I have thoroughly enjoyed my association with Private Arrangements over the past six months and especially meeting with xx and xxxxxx Wow. What sexy women!!! They are both utterly fantastic.
"
"
Jan 2018
Hi personally I feel you're doing an amazing job, the ladies I have had the pleasure of meeting are top notch, incredibly welcoming and fun to experience and share some time with.Your role in welcoming those that choose to enter a private site is to be applauded; you're doing a great job.
"
"
Jan 2018
I have been following your blogs with interest and appreciate the issues you face regarding recruitment and site maintenance.
"
"
Dec 2017
Hope all is well with you. I continue to enjoy the wonderful service you have created. Long may it last.
"
"
Nov 2017
Lovely to meet you and the ladies that welcomed me. Thank you so very much for including me in your world. I've sent a song demo to two ladies so far and been invited to sing at xxxxxxxx, and some other place in NZ as well. Thank you again what a fantastic site that you have and for screening the people that go on it as well.
"
.
"
Sept 2017
It is a few months since you convinced me to join PA and although I haven't used the site as much as I could have it has been a most enjoyable experience. Without exception, the ladies I have met have been lovely people.
"
"
June 2017
I thought I would send you an update on how my experience is going after nearly a week.Overall it has been excellent such charming and attractive women you have on here. I am off to meet one for lunch on Sunday. This, I am much looking forward to. Our conversations by phone have gone very well, so the signs of friendship are developing.
"
"
Oct 2017
You're doing a great job with PA, and, even though I have only met 2 of the lovely ladies, it is nice to feel like you are with 'real' women, and not just 'business' women...if you get my 'drift'! Keep it up. Kind regards.
"
"
May 2017
The opportunity is certainly there for your business to grow, I love the concept and enjoyed meeting the ladies whilst others i've spoken are lovely. Don't want a good thing to die... I've heard much from the women, on what a great concept you've created..
"
"
Mar 2017
When it works Private Arrangements can put the real world on hold and allow you to step out of your life for a while. It's like another dimension in many ways. A place where you can freely say what you think to others knowing it will go no further. It's very special and a great place escape to at times. Thank you for creating this platform I'm sure I say this for others too.
"
"
Feb 2017
Really enjoying your site and the last two experiences have been great so thank you.
"
"
Nov 2016
Hi Kate the ladies you have on this site are way above any of the others, it's a great site and long may it live. Thanks for hard work.
"
"
Sep 2016
Just a quick note to say PA is everything I joined for. I have met some fun, liberated but classy ladies thru the site and brightened up my life immensely. Thanks. Tx
"
"
Aug 2016
Still working tirelessly at this project!!! A great credit to you How is it all going for your trip to the U K?. Wish you well and hope it works out for us all. Enjoy the English summer.cheers,
"
"
May 2016
Hi Kate …..great site, really enjoying it just a pity some of the ladies don't come into this area not just Dunedin or Invercargill. I see xxxx is coming to xxxxxx this week - I would walk over a paddock of rotten lambs balls to see her she is fantastic. Keep up the good work.
"
"
Mar 2016
Just want to say I have met four girls so far and what lovely beautiful ladies they are. I have had the most fabulous intimate times. Your concept is brilliant and deliciously exciting. Just wanted to let u know that everyone I've met thinks the same. Thanks again. Xx
"
"
Mar 2016
You've put a lot of thought into this site it's extremely well done and thoroughly enjoyable. Where do you find these gorgeous women ? I was beginning to think they only existed in the past. Just wanted to say how impressed I am and thanks.
"
"
Feb 2016
I am very impressed with the ladies on here and I have had some lovely welcoming messages. Can't wait to have some pleasurable fun. Xx
"
"
Jan 2016
Hi, thanks for everything. Certainly some lovely people on your site, I like the calibre of them already, can't wait to meet some and may be down south next month for the field days at Gore ;-) Keep up the good work.
"
"
Just a quick note to say PA is everything I joined for. I have met some fun, liberated but classy ladies thru the site and brightened up my life immensely. Thanks. Tx
"
"
What really sells PA for me is someone's abilities do not depend on their being young and that I want to be friends with the lady .To sum up, PA offers something that's safer and more rewarding for both parties. B
"
"
What gorgeous ladies you have on the site. What a wonderful time I spent with the lady travelling in the campervan today, she's so lovely I just had to tell you. I can't wait for her to come back.. I trust you Kate 200% I have a smile that will last until next time she comes back. Thankyou for your effort setting this up. Thanks a lot Dinc
"
"
Personally I have had some great contacts and experiences ,especially an unforgettable night at the Blenheim B&B. what a fantastic hostess and I think your concept is fantastic. If you succeed we all do .TN
"
"
"This concept is absolutely brilliant I've been dreaming about something like this happening to me for years. I had no idea it even existed until you told me and now - I'm in heaven after two days. The ladies I've spoken to so far are honeys . How lucky can on old guy be. Long may it last" C
"
"
"Just letting you know that I am loving the PA site and the fun times I'm having with two of the lovely ladies. Added some much needed pleasure to life, so many thanks. What an excellent way to meet people this is." Bill Hi again. I thought I would touch base and let you know that I have had great fun...due to this website. I have met some lovely ladies through this. Some just for a drink while out of town, not all for naughty stuff. Anyway love the site. J
"
"
Just to say thanx for facilitating all this in just a couple of days since I last saw you. Never have I been exposed to such warm, genuine, intelligent woman in such a short space of time,yourself included.
"
"
What a different person I have become. I recently spent a nice time with a lovely lady who was very nice to me and understanding. I should never have met her without you. The adrenaline keeps me young. I wake in the morning and say to myself, another glorious day even if the house is lashed with wind and driving sleet. Perhaps there will be a chance for some feminine warmth, by far the best way of beating the cold.
"
"
Hi there. I have nothing but good things to say about PA so far. It's the best thing I have done, ladies I have met are real sweeties. It's a great idea you have come up with.
"
"
Enjoying being on the PA site and talking to a number of girls online, all of whom seem to be really friendly and keen to met me . I only had one lady not reply to my message but generally all sound really nice. I've contacted ladies at the towns where I will be working during the next couple of months. I'm looking forward to catching up with them and maybe have a lady join me for dinner and dessert, of course. It's all so uncomplicated on PA I think I'm going to enjoy this site.
"
"
Your comment about letting ladies join up without providing a face photo caught my interest. Now I personally see no reason why they should have to post a face photo. You are trying to provide a medium where men and women can meet for whatever they privately wish to do, and my take is, that those that partake of the service will generally be of a little more class and intelligence (for want of better words) than those who may choose to advertise and use other media. To me, your site allows contact with some genuine ladies who just wish to enjoy their desires with complete discretion and with people with whom they have a certain amount of confidence in them being "fine upstanding citizens"!! So I am quite happy to meet up with someone whose face I have not necessarily seen. However, a picture does tell a story, but one of a fully dressed person, neck to toe or whatever can be just as revealing as to one's character. And then there are words - a well worded profile tells a lot about the person. So my view - leave it up to the lady concerned to present herself as she wishes. If she does not do it well, it may have the undesired effect and not attract any interest, and if she is flouting the privileges of the site, then you will no doubt cut short her stay.
"
"
I do believe that what you are doing is a great service. Also, further to my comments on whether or not a lady should have to provide a face photo. No, it is not a dating site where all in sundry can log in and check out the ladies. Nor is it NZ girls where those that advertise have no idea about who their prospective clients may be. But you are providing a media where ladies from all walks of life can if they so wish follow their desires and fantasies relating to matters intimate and sexual. Or maybe just a way to find some company outside their normal group of friends. I'm sure there are those that would love to explore their sensual side, but are in a high profile position and do not wish to have a client or employee staring at their face on NZPA! So let them be rather hidden. I'm sure their appeal will be obvious and should they behave in an appropriate way, then you will soon here about it. Keep up the good work.
"
"
This site is just so much fun and so great for us guys and gals alike. Everyone seems so safe and secure because you have filtered people a bit and all the lurkers and nasties have been eliminated. The ladies all seem so confident knowing they are safe etc. It is just a win win for all!!! Quote me if you like!!!
"
"
Really enjoying the site and contact to date. Good article in WW. Hope you have had great feedback. Keep up the good work.
"
"
Congratulations on the AWW article. Very courageous on your part to proceed with interviews inclusive of some members and the publicity. The article I believe is very professional and balanced and does justice to the PA site. After all, like most people in this so called democratic society without prejudices, you have the right to go about your personal life without stigma or judgements just like anyone else however I guess there remains those day to day activities of going to the local shop, petrol station etc. etc.!!!!! As we all know, one cannot change the perceptions of those whom take a different or negative view. It is only human to feel a little tentative as I am sure you have felt at times throughout this promotion, however stick to your guns on the great concepts around the PA site and what you believe should remain the principles and foundations you have created. Good luck with your business, as I am quite sure you will achieve positive outcomes which will grow the business as a result. After all, any publicity is usually good publicity Keep positive, keep focused. Hope I do not sound to condescending however hold your head up high and keep smiling....good on you.
"
"
I am one happy client you can use as promotion. I have met up with 7 of the PA ladies - all have been different in their own way, but in all cases we had an enjoyable experience. And there has been some friendship and texting etc. along the way. All great fun!!!
"
"
Just to let you know I recently spent an afternoon, evening with a PA lovely lady. Unfortunately I don't get to the South Island often enough!! If I never meet another lady on PA (won't be the case) joining was absolutely worth every cent.
"
"
I have been a member of PA now for a year and a half and it has bought joy and excitement to my life. I have developed two very strong and broad friendships with bright, gifted, interesting women who are available to meet me for an hour, 3 hours, an afternoon, dinner, whatever on very short notice. Yes, I pay them quite happily, to go to dinner (outside of my home community) or go on an adventure, knowing that is will lead to lively exchange, lots of laughs and to a roll in the hay! Also to uncommitted, uncomplicated affection and friendship. I have added the adventures and friendship of PA, to golf, the movies and dinners out.
"
"
Your geographical map LL works great..well done with development. look forward to your growth in membership...the concept is brilliant."
"
I suppose a lot of what men do or don't do is mainly to do with the 'hardwiring' they're stuck with. We're compelled to do certain things regardless of knowing it may not be couth or mannerly - such as gazing longingly at women's breasts - and you're probably not going to be able to do much about it. We're also always hunting for a fresh face and constantly survey the crowd, checking out all the beautiful girls, and having ridiculous fantasies about being with this one or that one.....
"
"
On a site such as PA it is a bit like a fantastic lolly shop and men just love to see who is who and what they are offering or saying. It is such a turn-on to know that the very person you're looking at is available and is actually saying she wants to meet you as well...... woo hooo.
"
"
I think you have done an amazing job with all the additions and changes and all the new ladies , good luck with the ads and the site has a lot for members particularly in the South. As you say, just a case of bringing the horse to the water , once there I am sure they will drink.
"
"
A welcome site where you can meet real people, who are err -well liberated, lol. I have had the pleasure of meeting some really cool girls on PA, no nervous meetings just friendly relaxed time. I find a good picture helps the first time nerves, I'm sure the same goes for the girls, plus the slightly older age group means no inexperienced groping, women who know the ways of life and the pleasures that can be given and received. I would just like to add for your information, good well posed pictures are a definite sell.
"
"
I love the exclusive nature of the site and the anonymity it offers. I'm enjoying it and that private mail. It has let me get comfortable with a few ladies, something a newspaper ad never does. Hey, the ladies are in a class of their own! Where did you find them? Well done.
"
"
PA is great because it offers liaisons with people of a similar age, with 'life experience' and a desire to get what they want without any emotional tangles - although I must say I still have really nice feelings and thoughts for the lovely ladies I've met through PA, and 1 or 2 I would definitely not be averse to spending a lot of time with.....
"
"
The other real attraction is generally it's not a conveyor belt type of relationship - with no strictly hourly type of set up or a feeling you must rush as the next booking is about to arrive. A chance to chat and learn about each other's experiences (like I'm doing now I suppose!). Men don't usually don't talk to their mates about sexual relationships -or even their normal marriage type situations- in the same way women are comfortable with doing.
"
"
An intimate liaison - what man could resist a secret time of passion and carnal desire with a yielding woman yet without the strings and attachments of an affair? It's like having not just one mistress but several. All lovely women, all experienced and eager to please. No downside just pleasure...
"
"
It must be very difficult to run something like this. However, let me encourage you to keep this site going--I have met some lovely people on it who love the site and personally I feel very comfortable on it. For me there's a chance to make some friends. Finally, I think it's a brilliant concept all round. All the best and good luck. May 2015
"
"
To start at the beginning, for me the single most appealing thing about PA is the ability to build a relationship with a lady, to have a date as it were.. All the ladies I have met so far I think enjoyed the companionship and repartee that developed and the evening ended with both of us content at having had an enjoyable time. At least I would like to think that is true, maybe they were all good actors. August 2015
"
"